MISSION STATEMENT
Based on our Christian values and principles St Lukes Educare & Pre-primary strives to ensure that we offer all the children entrusted to us the best start in life and a solid foundation on which to build a successful school career. We aim to help each unique individual to discover that 'learning is fun' by providing an enjoyable, challenging, and safe learning experience, recognizing the importance of emotional, spiritual, mental, and social-environmental aspects integral to the well-being of each child.
Established in 1981, St Luke's is a small private non-profit-making Preschool & Educare. We cater for around 64 children, aged 30 months– 6-year-olds (must be potty trained) and Group sizes are – up to 22 per class.
Full Day – 07:15am – 17:30pm

All year excl. public holidays and Christmas break, or when notified.
Half Day – 08:00am – 12:30pm

School terms only.
Fully equipped classrooms and large hall as well as two outdoor jungle gyms, one with a sandpit that is maintained regularly.
Breakfast, as well as afternoon snacks like fruit and sandwiches, are served to full-day learners.
Supervised play and rest throughout the morning and afternoon.
Extra Mural Activities

We believe that apart from the importance of our core curriculum, that education developed should be holistic through exercise of body in motion and others skills that our Extra Mural activities can offer.

Each program have objectives that take into account each age group's, cognitive and emotional capabilities. These are able to added extra learning to things like gross motor skills, confidence, concentration and even linguistic skills.
Learning Should Always Be Fun
The word 'education' comes from the Latin 'educere' = e- (out of) + -ducere (to draw). Education is not just about putting information in. We have forgotten that it, in fact, begins in the child's heart.
Teaching is not about answering questions but about raising questions – opening doors for them in places that they could not imagine.
It is easier to build strong children than to repair broken adults.
To take children seriously is to value them for who they are right now rather than adults-in-the-making.
Every day, in a 100 small ways, our children ask, 'Do you hear me? Do you see me? Do I matter?' Their behaviour often reflects our response.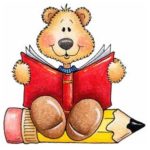 A child can teach an adult three things: to be happy for no reason, to always be busy with something, and to know how to demand with all his might that which he desires.
History will judge us by the difference we make in the everyday lives of children